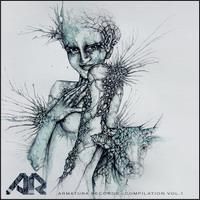 Compilation of 15 previously released tracks from various AR Bonus artists and releases.
Including tracks and remixes from Subotic, Concrete Djz, C-System, Luis Ruiz, Gabeen,
Vegim, Siege, Lorino, Philip Row, Destroyer, Dfndr & Kibz and more. Dive deep into the
sound of AR with essential sounds from our first 20 releases!
Listen/Buy
Beatport.com
Web
Armatura Rec
Soundcloud