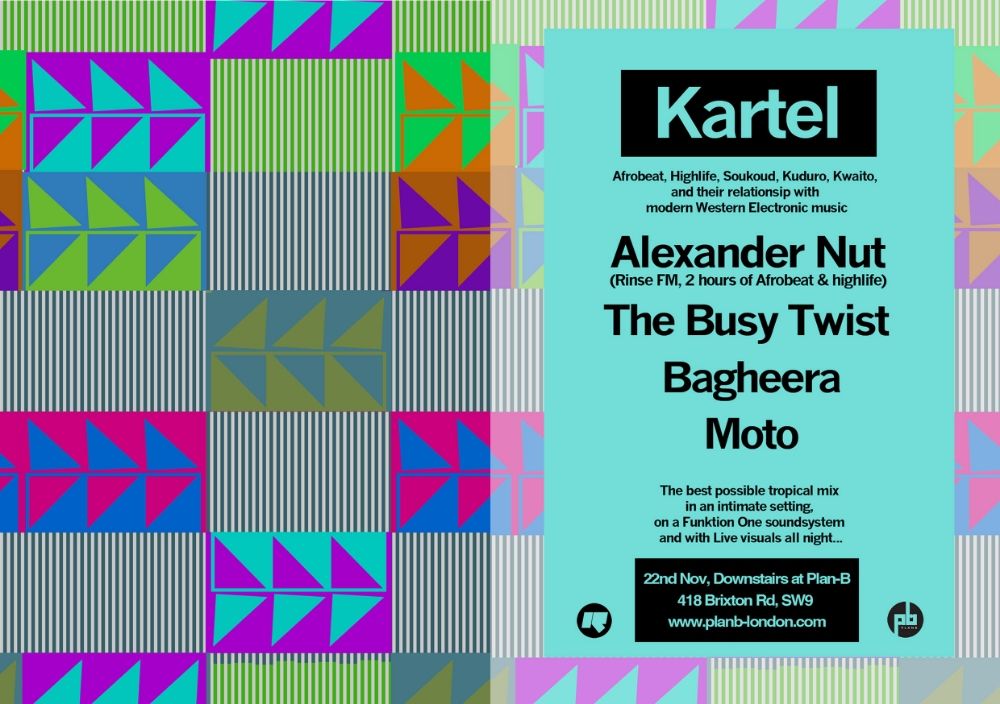 Tickets -
https://www.eventbrite.co.uk/e/kartel-w ... 7906371169
Kartel
22nd November
Plan B Brixton
418 Brixton Rd, SW9 4AY
✚ KARTEL presents the music of Ghanaian Highlife, Nigerian Afrobeat, Angolan Kuduro, Congolese Soukous and Kenyan Benga, and, as the night progresses, their relationship with Western Electronic music.
✚ The perfect tropical, bass heavy mix to dance to on a Funktion One sound system. DJs and Performers who engage directly with African music in many contexts from pure to abstract - and recognised DJs as you may have not seen them before. With dedicated visuals all night.
✚ Rinse FM's Alexander Nut headlines the latest instalment with an exclusive and extended Afrobeat, Highlife and Soukous mix!
✚✚✚✚✚✚✚✚✚✚✚✚✚✚✚✚✚✚✚✚✚✚✚✚✚✚✚✚✚
LINE UP:
Alexander Nut (Exclusive Afrobeat set, Rinse FM)
The Busy Twist (Kartel)
Moto (Kartel)
Bagheera (Kartel)
Live Visuals all night
-
✚✚✚✚✚✚✚✚✚✚✚✚✚✚✚✚✚✚✚✚✚✚✚✚✚✚✚✚